LISTED: 02/07/2020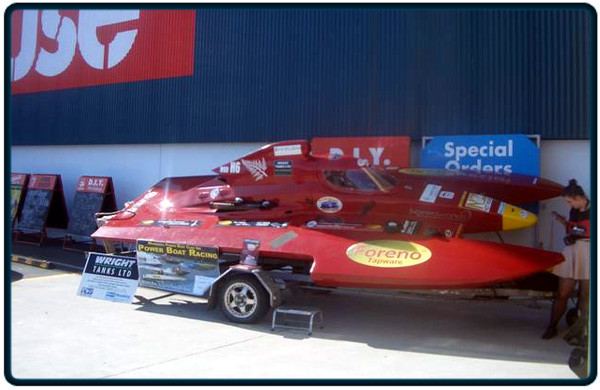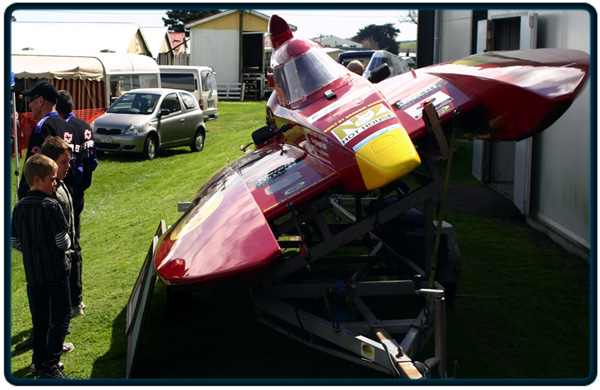 Description/remarks
Foreno Tapware (Tempest) 1 G.N. National title, 2 Mod H National Titles. 10 + Island Titles.
I have reluctantly put this boat up for sale. It comes with a really good hydraulic tilt trailer. Rides really flat on the water & is fitted with a Zander Cell, Aquamet Dewald spline 1" shaft.
Hull only price includes at least 1 near new Dewald Prop. Built new by Graham Zander in 2004 & is about 18' long. Total cost when built with no motor was over $30000.
Price on trailer with no motor,fitted is $16.000.
Has held almost every Trophy for it's class in N.Z.
See it run on U Tube hallhydroplanes eg Sally Nagel Final & see Foreno take on the Turbine Jetboats 1.7 k views world wide!!
Middle section strengthened up several seasons back. It can be viewed by appointment only, as it;s currently stored away offsite.
Several motors options are available for extra cost.
 V.Q .30 all aluminum V.6, (can go with the craft.) at the price stated.


Spares include several V.G.E. 30 short blocks.


Partly finished V.G.E.30 engine with big cams.


These part engines, once fitted,could run in the N.Z. Mod H Class.


Also have an L.S. 2 (L.98) V8 lighter than the V 6's we were using,Was going to be set up for the G.N. Class.


Ring me for more details 06 36 43437 evenings best after 7.30 pm.
If you have any interest in this craft, contact me by phone on 06 36 43437 or by email tony-hall@xtra.co.nz or Facebook