Nzpba News
---
27/7/23
NZPBA CONFERENCE 2023
Only one day until Our Nzpba Conference in Palmerston North.
Outcomes to be posted post event.
---
16/7/23
CAMBRIDGE WAIKATO AGM 
164 TAMAHERE DRIVE TAMAHERE
3PM  12 AUGUST
BRING YOUR OWN SALAD AND MEAT 
FOR THE BBQ
---
15/7/23 
WANGANUI AGM
WANGANUI Powerboat Club AGM will be Saturday 22nd July
at 16 Suther St, Waverley at 3.30pm. All welcome
---
14/6/23
MANGAKINO CONCEPT PLAN
Here is a copy of the concept for the redevelopment of the water front in Mangakino.
---
12/6/23
UIM YEARBOOK LINK
The 2022-23 Powerboating racing season has given us a multitude of memorable moments, all compiled in the 28th edition of the UIM Yearbook. 
By clicking on the below Link, you will have the opportunity to dip into the world of Powerboating, MotoSurf, Aquabike, and the groundbreaking UIM E1 Series, the first-ever World Electric Powerboat Series.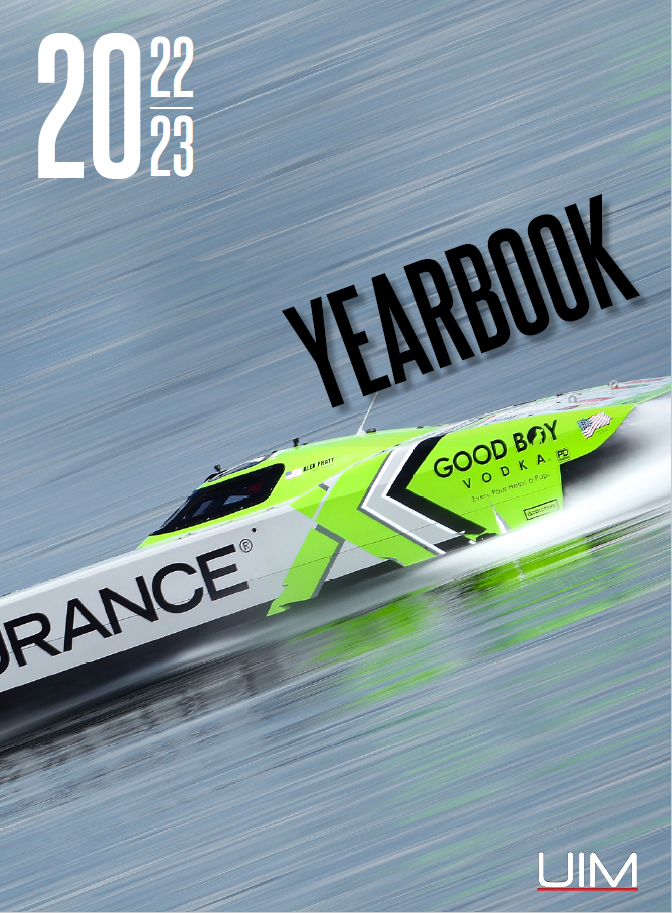 ---
10/6/23
HELMET CARE AND MAINTENANCE 
Nothing like off season maintenance on the boat to keep you busy, But what about your Helmet.?
Proper care and maintenance are important in keeping your helmet in race-ready condition. The following exterior and interior care recommendations will help assure your helmet functions properly and is in peak condition.
---
1/6/23
WHAT A SEASON 2022/23 WAS
Great racing and plenty of new memories made over the last year. Here is a few photos looking back on the racing.
---
31/5/23
 MANGAKINO LAKEFRONT DEVELOPMENT PLAN
One of our most popular race sites is getting a bit facelift .Check out the link to see the plans
and what will be coming to this popular race course.
---
29/5/23
WINTER BLUES STARTING ALL READY
Then tune into the F500 Racing series in Europe this year.
Screaming two strokes with close racing
---
23/4/23
 NEW ZEALAND POWERBOAT FEDERATION PROPSTARS 2023
In Association with the UIM and Fujairah International Marine Club all UIM affiliated countries have been given the 
opportunity to send two Youth to the UAE to be trained as Youth Instructors in May this year.
Once trained up, they will return to the respective countries where the youth program is to be set up and run.
The Propstars Program gives us a world class training program to bring more youth into the sport.
NZPBA nominated three of our youth to be put forward for this opportunity .
We are happy to that announce that Abby Hall has been selected along with Charlie Lewis from
NZ Offshore in attending this course from May 1 to May 7.
The two have had a couple of weeks now to prepare and complete the pre course programs .
We wish them the best of luck and look forward to the Propstars Program delivering new youth into 
all the Federation codes here in NZ.
---
16/4/23
CAMBRIDGE WAIKATO REGATTA APRIL 22/23
Only a few days to go until Arapuni 2023. Good field for late in the season with plenty of close racing
to come over the two days. Entries to date 
Summer Wine - Daniel Finucane
Breaking Point - Evan White
Total Chaos - Brendon Cornes
Hijinx 1 - Charlie Lewis
Anglomoil - Simon Morrison
New Obsession- Phil Lowe
Automove 2 - Kyle Finucane
Instigator - Ricky Lowe
Force Fed - Jeff Weakes
Game Changer - David Cassidy
Hijinx 2 - Scott Lewis
Acidic - Paul Maria
Bok Choy - Scott Watson
Assassin - Jake Burgess
Kausin Havoc - Mason Dunlop
Tangaroa - Mark Taiatini
Midnight - Steve Mathieson
Purple Rain - Alice Murrell
Black Pearl - Mark Cadwallader
Nitro - Hamish Haycock
The Judge - Jayden/Cory Lowe
Ova-Lowed - Mitch/Ricky Lowe
Red Rocket - Jono Elliott
Red Back - Anthony Elliott
White Lightning - Andrew Speedie
Jenny - Kendall Tacon
Bayonet - Blake Morrison
Lightweight - Alex Schlierike
Cam Adshead - Cams Marine
Truckworks - Sam O' Brien
---
13/4/23
MARITIME NZ JUNIOR EXEMPTION REMINDER
JUNIOR LICENCES
Please be aware that due to the need to apply to Maritime NZ for permission to hold a Junior licence, Junior Licence applications could take up to 14 days longer depending on return of permission from MNZ. So please send all junior applications in ASAP. Evidence of juniors attending a training day must then be supplied  to complete the application.
Junior Licences will take longer to process due to them being sent to the MSA for Approval
Junior Exemption only applies on submitted calendar dates to maritime and expires on June 3 2023.
Reminded to all Junior Drivers and there Guardians Nzpba has a zero tolerance towards any consumption of alcohol during an event. 
---
11/4/23
WAIRARAPA CLUB DAY AND KILO
The Wairarapa Club day and Kilo due to run on May 6th and 7th.
Will now take place September 23 and 24.
---
28/3/23
UIM PROPSTARS PROGRAM 
The UIM/ FIMC Youth Training Centre, which is the first of the kind in the UAE, was established under the patronage of His Highness, and symbolises his willingness to make the Fujairah International Marine Club a hub for water-based sports and activities for many years to come.
The Propstars project which is the key element used at the training centre started six years ago. It has now evolved into the comprehensive training syllabus with professional training for the future generations of powerboat racing competitors and officials. It is one of the highest priorities of the UIM with its goal of establishing a world-wide network of training centres to ensure the success and growth of the sport.
At the beginning of the course the focus is on the Circuit discipline and training with the GT15 boats. With recent recognition given to the GT10 class it might just be a matter of time before these slightly less powerful craft are introduced.
Then the concept is extended to the Offshore discipline which use the P750 Class. The UIM Propstars training programme teaches competitors and officials of all ages the safe, responsible, and environmentally friendly way to go racing.
Basic Aquabike/Jet Ski Training is also available which offers an ideal introduction to those new to the sport. The instruction provided lay the foundation stones of knowledge which will prove to be invaluable as progression is made towards the Advanced and Competition levels of this programme. Classroom based and on water practical instruction is provided at for each level.
---
23/3/23
CAMBRIDGE WAIKATO REGATTA APRIL 22/23
 Featuring
North Island F1- 3 Heats
North Island H2000– 3 Heats
North Island Mod H– 3 Heats 
North Island Unlimited Unrestricted – 3 Heats
70th Carl Augustin Trophy Entries Must Be In By 6th April 2023 for this event to go ahead.
---
13/3/23
UPCOMING EVENTS
Season Maybe winding down for some but there's still plenty left to race for in season 2023/23.
Wellington Regatta March 25/26 Porirua Harbour Enter Now
Lake Kaniere Regatta  April 8/9th Enter Now

Cambridge Waikato Regatta April 22/23 Lake Arapuni

 
---
8/3/23
---
7/3/23
Rotoiti Regatta 100th 

Anniversary
---
1/3/23
LAKE KANIERE REGATTA 2023 APRIL 8 & 9
 Featuring South Island Title Championships 
---
28/2/23
Wairarapa Regatta 2023 March 4/5
---
23/2/23
WELLINGTON REGATTA 2023

FEATURED EVENTS
- North Island FORMULA 3 - 3 HEATS
- North Island UUIBRR - 3 HEATS
- North Island MOD VP
- 3 HEATS
- PETER PALMER MERMORIAL TROPHY
- KING OF THE HARBOUR There will be racing for all classes.
A full Race Programme will be available after closing date.
---
21/3/23
WAIRARAPA REGATTA 2023
Featuring
NI Clubmans

NI Pro Stock 90
---
20/2/23
ROTOITI REGATTA ENTRY FORM 2023
FEATURE EVENTS:
- Matt Morrison Memorial
- South Island Titles: GN, UU
- Hydro Thunder Series – Final
- NZ F1 Powerboat Tour – Final
- A E Baker
- Junior Challenge (Incls Beach Start)
- Duffy Cup (Clubmans – Incls Beach Start)
- Railway Cup Invitational
- Graeme Radcliff Memorial
- V8 IBRR Challenge Trophy
- Pelorus Jack Trophy Invitational
- Arthur McCaa Memorial Trophy
- King of the Lake (Beach Start – 3 Laps)
---
15/2/23
MANAWATU GOLDCUP 2023
Unfortunately due to the extreme weather at the moment the Gold Cup regatta
for this weekend has been cancelled.
A new date is currently being looked into.
---
14/2/23
ROTOITI REGATTA ENTRY FORM 2023
FEATURE EVENTS:
- Matt Morrison Memorial
- South Island Titles: GN, UU
- Hydro Thunder Series – Final
- NZ F1 Powerboat Tour – Final
- A E Baker
- Junior Challenge (Incls Beach Start)
- Duffy Cup (Clubmans – Incls Beach Start)
- Railway Cup Invitational
- Graeme Radcliff Memorial
- V8 IBRR Challenge Trophy
- Pelorus Jack Trophy Invitational
- Arthur McCaa Memorial Trophy
- King of the Lake (Beach Start – 3 Laps)
---
13/2/23
 NATIONALS RESULTS 2023
Junior
1st Barracuda. Sam Martin
2nd Red Rocket .Jono Elliot
3rd White Lightning. Andrew Speedie

Mod H
1st Major Rager . Max Webb
2nd Breaking Point Geoff Robinson
3rd. Summer Wine Darryn Finucane

Pro stock
1st Kodiak .Kane Probyn
2nd Bowtie Boogie. Luke Buttimore
3rd. Midnight  Steve Mathieson

Grand National
1st. Miss Aberdeen. Jason Haggerty
2nd New Obsession Phil Lowe
3rd Aquanaut. Mike Harvey

Mod VP
1st Tangararoa. Mark Taiatini
2nd Noisy Boy Clint Stewart
3rd Scary. Bayden Sprozen

Uuirbb

1st Rat Attack 3 Zach Weller
2nd Rat Attack 1. Karl Weller
3rd Midnight. Steve Mathieson

F3
1st Iron Maiden. Vicky Hall
2nd Sinista. Wade Dunlop
3rd. Auto move  Kyle Finucane

S3000

1st Misty Blue  Alan Steiner
2nd Valhalla Raymond Forsythe
3rd Daisy Cutter. Karen Sanderson

Clubman's

1st Black Jack  Jacob Knoef
2nd The Taniwha Brooklyn /Dani Taiatini
3rd The Legend. Ross leger

FV
1st Kausin Havoc. Mason Dunlop
2nd Scary. Bayden Sprozen
3rd Tangarora Mark Taiatini

Procom
1st Rat Attack 1. Karl Weller
2nd Sundance Kid Codey Wotton
3rd Midnight Steve Mathieson